Guaranteed low rates of 4.9cents per minute, 24 hours a day
7 days a week! Compare our rates to your current long distance provider and see the savings for yourself!
Not only will you get great money saving rates but you will also enjoy exceptional services like...
*Six second billing,(which alone can easily save you as
much as 9.5cents per minute from your current rates)! This
six second billing is on all calls! So you can enjoy great
savings on in-state as well as state to state calls.
*Free! Toll free number for calling home!
*Convenient and affordable calling card!
*Reduced rates for international calling for as low as 10
cents per minute!
*Ability to add multiple phone lines for use with your fax
or modem!
*Your own personal customer support representative,not a
recording but a real person who is personally responsible
for your customer satisfaction!


For more information contact us 24 hours a day 7 days a week @ 937-448-0993 or email us at acn_rep_rcn@hotmail.com.
Or to sign up and start saving now please call,(toll free),
at 1-877-794-1900 for electronic automated signup. When they ask for your ACN Representative's ID number please key in 0484509. They will supply you with a confirmation number at the end of your sign up please write this number down for your records,and contact me,(your personal customer support representative @ 937-448-0993 or email me at acn_rep_rcn@hotmail.com. Thank you for your time and congratulations on your decision to save money with Intelligent Service Connections!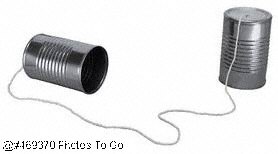 Are your long distance phone bills bringing you down? Don't let it come to this! Sign up with us today and start saving as much as 50% on your phone bills!!!